Creating a Google account is a straightforward process. Google account can be used for different things like GDrive, Youtube, mail Google com account, Youtube, Search, Console, and many other features offered by Google.
Follow these step-by-step instructions to create your own Google account:
Step 1: Go to the Google Account Creation Page:
Open your web browser and navigate to the Google account creation page by entering the following URL: https://accounts.google.com/signup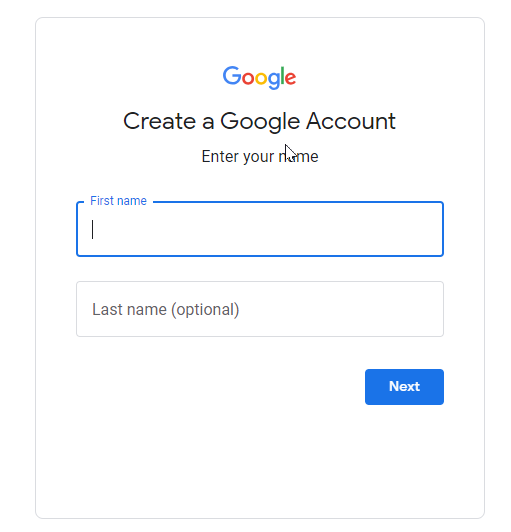 Step 2: Enter Your Information On the account creation page:
You'll see a form to fill out. Enter the following details:
Your first and last name: Provide your real name as you would like it to appear on your Google account.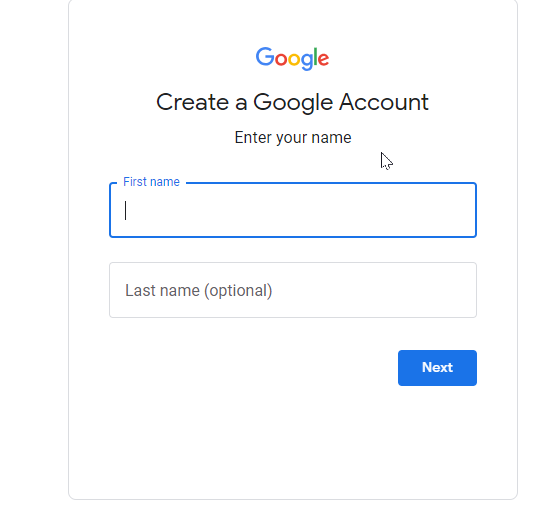 Basic Information: Add your basic information for google account like the date of birth and gender.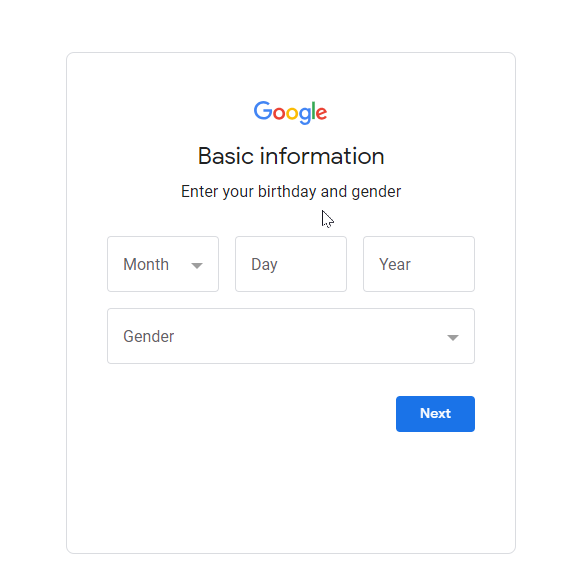 Choose your username: This will be your email address and will also be your Google account username. You can either use an existing email address or create a new one specifically for this account by clicking on "Create a new email address" under the "Username" field.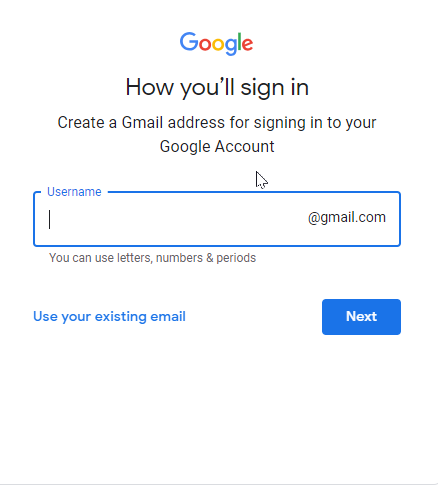 Create a password: Choose a strong and secure password that includes a mix of uppercase letters, lowercase letters, numbers, and special characters. Ensure it's unique and not easily guessable.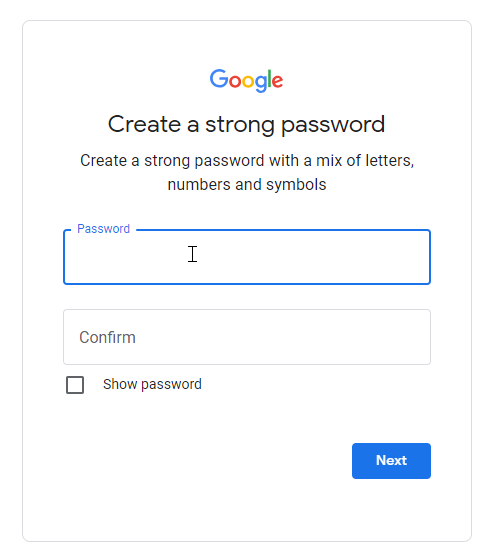 Confirm your password: Re-enter the password to make sure it matches the one you provided in the previous step.
Step 3: Provide Additional Information (Optional):
Google may ask for some additional information to personalize your account and enhance your experience. This may include your phone number, date of birth, gender, and recovery email address. Filling out this information is optional, but it can be helpful for account recovery purposes and to improve account security.
Step 4: Agree to the Terms of Service and Privacy Policy:
Read Google's Terms of Service and Privacy Policy by clicking on the respective links. Once you've reviewed them, check the box next to "I agree to the Terms of Service and Privacy Policy" to proceed. It's essential to understand the terms you're agreeing to.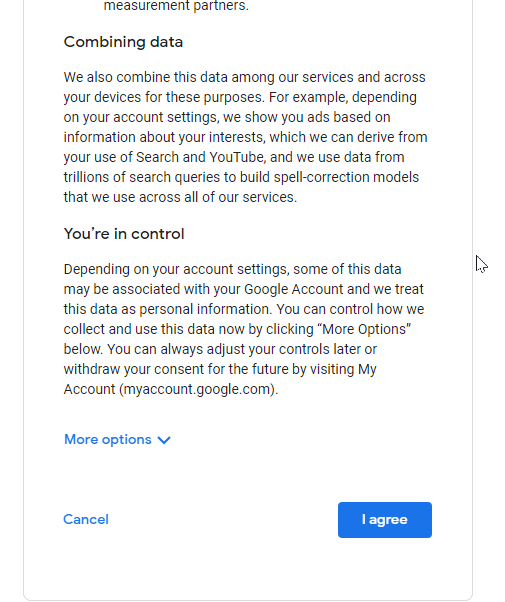 Step 5: Complete CAPTCHA Verification:
Google uses CAPTCHA (Completely Automated Public Turing test to tell Computers and Humans Apart) to prevent automated bots from creating accounts. Solve the CAPTCHA puzzle or follow the instructions to verify that you're a real person.
Step 6: Verify Your Phone Number (Optional):
Google might ask you to verify your phone number for added security. If you choose to do this, enter your phone number and select your preferred method of receiving the verification code (via text message or phone call). Then, enter the code you receive to verify your phone number.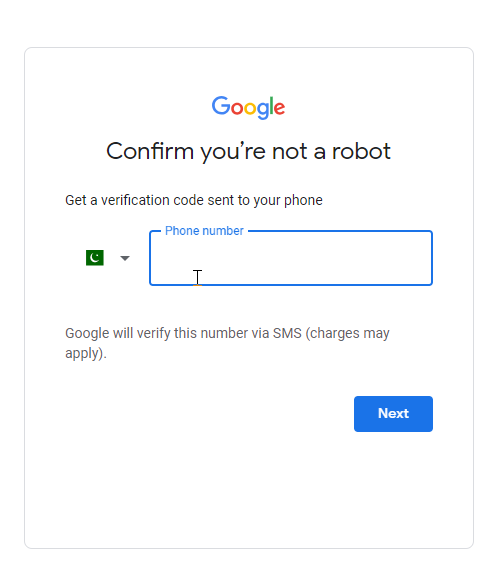 Step 7: Set Up Account Recovery Options (Optional):
To make sure you can regain access to your account if you forget your password or get locked out, Google allows you to set up account recovery options. You can provide an alternative email address or a phone number for account recovery purposes.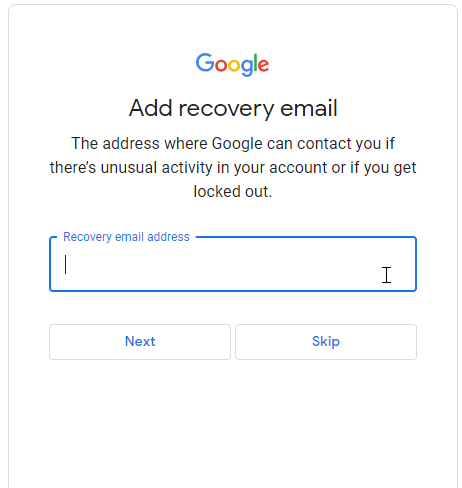 Step 8: Welcome to Your Google Account Congratulations! :
Your Google account is now created. You'll be redirected to your Google Account dashboard, where you can customize your account settings, manage your Google services, and access various Google applications like Gmail, Google Drive, Google Calendar, etc.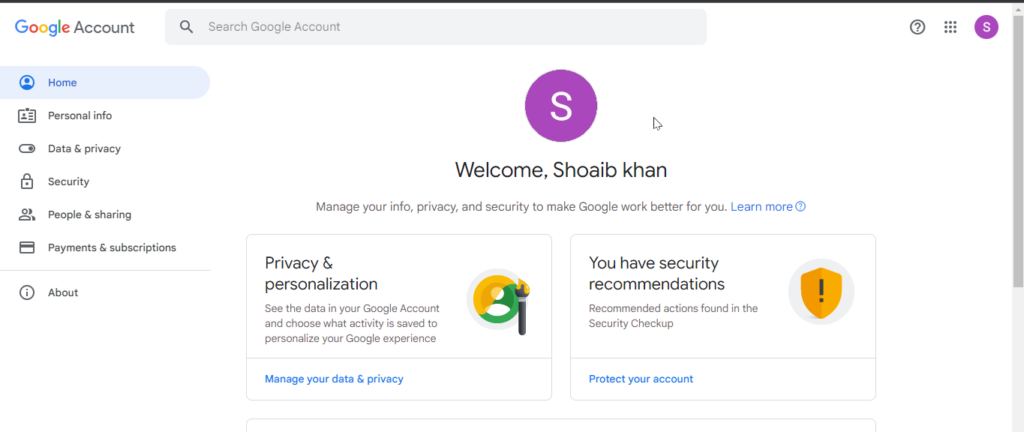 That's it! You've successfully created your Google account and can start exploring all the features and services Google has to offer. Remember to keep your account credentials secure and avoid sharing your password with anyone to protect your account from unauthorized access.
The process of creating a Google account is simple and easy. Once you have your Google account, you can enjoy access to a wide range of Google services, including Google Drive (GDrive), YouTube, mail google com account, Google Search, Google Console, and numerous other features that Google offers. If you dont know how to create email and use then click here.