Do you want to verify your driving license online? Do you want to Download the Driving License Verification Pakistan android application to verify your license from your phone? You are in the right place.
Today we bring an android application for you to verify your license from your android mobile phone easily.
No need to visit anywhere just add the required information and verify your driving license from your phone.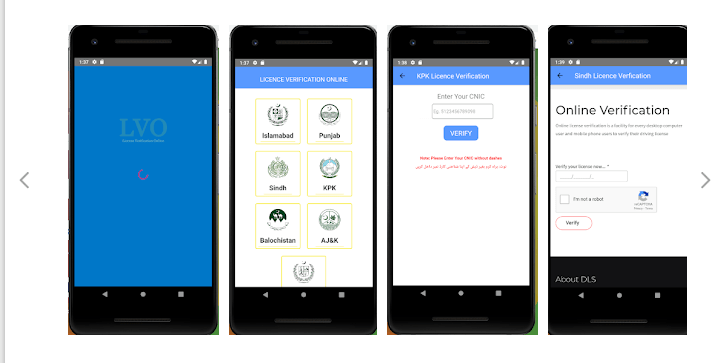 Driving License Verification Pakistan is an application for the verification of your driving license online.
This application is built by Solo Doco developers for the easiness and to help people check and verify their driving license online from anywhere.
the process of checking the validity of your license totally depends upon the area you are from. For some area, you can check the license using CNIC and for some, you can check using both CNIC and the License number.
To verify all these you just need to add your CNIC or License number in the box and everything is in front of you.
This application helps you to check the Validate date and apply for next also. If you applied but not revived you can check and if data is there in the Application you can ask them for your license.
Main Features
1. Islamabad verification:
2. Punjab verification:
3. Sindh verification:
4. Balochistan verification:
5. KPK license verification:
6. AJK verification
7. GB verification
In some, we are using the review of Websites and some do not have their online system so we are using their contact numbers only.
Contact Them:
In case of any query or suggestions about my Privacy Policy, do not hesitate to contact us at [email protected].
Download Driving License Verification Pakistan From Play Store:
This application is totally free for users. Just download it from play store and use.
Follow US on Facebook / Twitter / Instagram .