Downloading any desk and installing is an easy process. In this article, I will tell you how can we easily download and install Anydesk. so you can easily download any desk by following this article.
Any desk means a "Remote desktop application". we can use any desk for remote control, file transfer, and VPN function.
Now follow these steps to download and install any desk:
1- Any Desk Website:
Firstly, The user will go to Any desk Website. The user can download AnyDesk by using the link "www.anydesk.com".

2- Click Any desk:
Click the first option: Any Desk "The Fast Remote Desktop Application".
3- Click Download and Install Anydesk:
The user can download Any desk to use the "Download Now Button".
4- Available For other Platform:
The user can also use various platforms as the users can use for MacOS, Android etc.
5- Open the program
When the desktop has been downloaded user will press the right button and click "Run as administration" and click the "yes" button.
6- Giving Access
The desktop provides the address to the user, so the user can give get access another person easily.
7- Accept And Install
The user Can also install Any desk to click the "installation" option that appears on the left side.
8- Set Password
The User can set a password for security.
Now you can see this dashboard.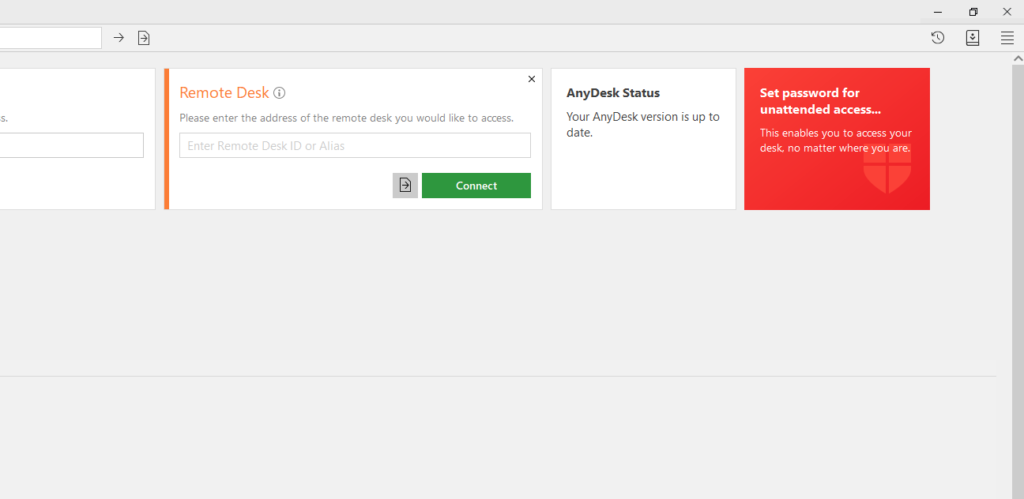 Here you can read How to log in to the Rainloop admin dashboard?
Read More: How to Change Upload limit On CyberPanel?
How to Change Upload limit On CyberPanel?
You can follow us on Facebook too.