There are a lot of CyberPanel users who want to know how to remove CyberPanel from my server. This is a very basic thing that every user of any site wants to install and maybe later for any reason user wants to remove the application from the server as well. There is no removal command for cyberpanel but there is always some ways to do so.
About CyberPanel:
CyberPanel is a web hosting control panel designed to simplify the process of managing web hosting services and websites on a server. It is a relatively lightweight and open-source alternative to more established control panels like cPanel or Plesk.
A common reason to remove CyberPanel From the server:
Reinstallation of CyberPanel
Server errors
Change of OS
Change of Panel
Change of server Provider
if you have any other in mind do comment below.
There may be other reasons for this as well but in the end user want a command or a way to get with it.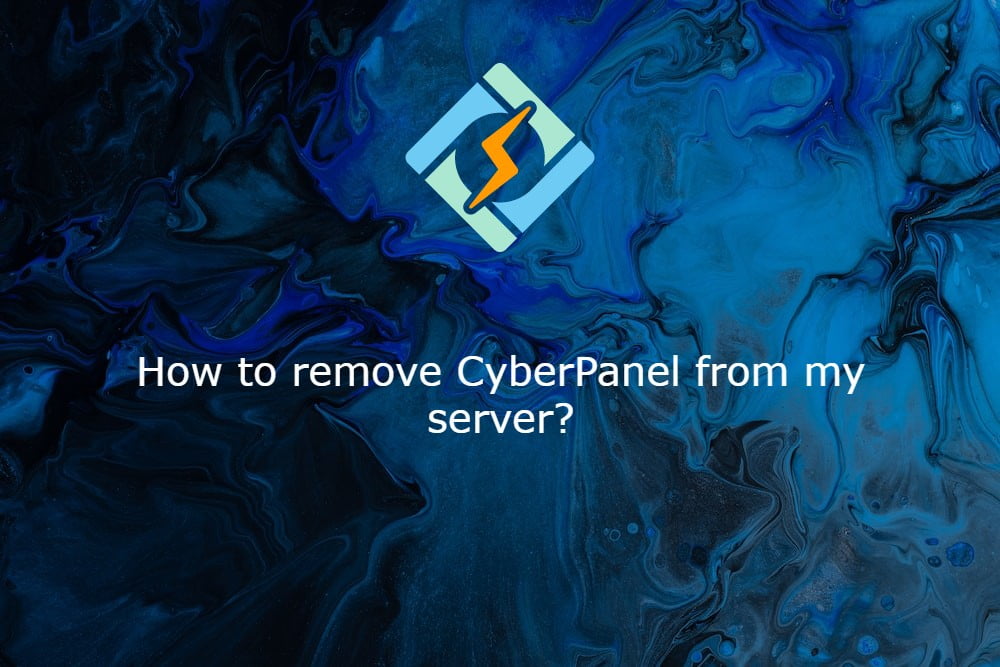 How to remove CyberPanel?
There is no specific command to run or any button in UI to do so but there are few ways to do.
Rebuilt your server from the server provider.
Reinstall OS from the server provider
Change server from server provider
These are the only ways to remove CyberPanel from your server.
Here are some Operating systems that cyberpanel supports for the installation link.
We also have a complete guide to Cyberpanel that can help you understand each and every feature of Cyberpanel. Also how to use that feature is also written there. So here is the guide.
You can follow us on Facebook too.