Changing the port of CyberPanel is also a security measure but a lot of users don't know how to change the CyberPanel port. So in this article straight away we will discuss how you can change the 8090 port of cyberpanel to any other port.
Change CyberPanel Port Complete steps:
there are two parts to this task first to enable the required port in the firewall and then change the port from CyberPanel.
Part 1: Enable Port in Firewall
Login to your CyberPanel using your login credentials.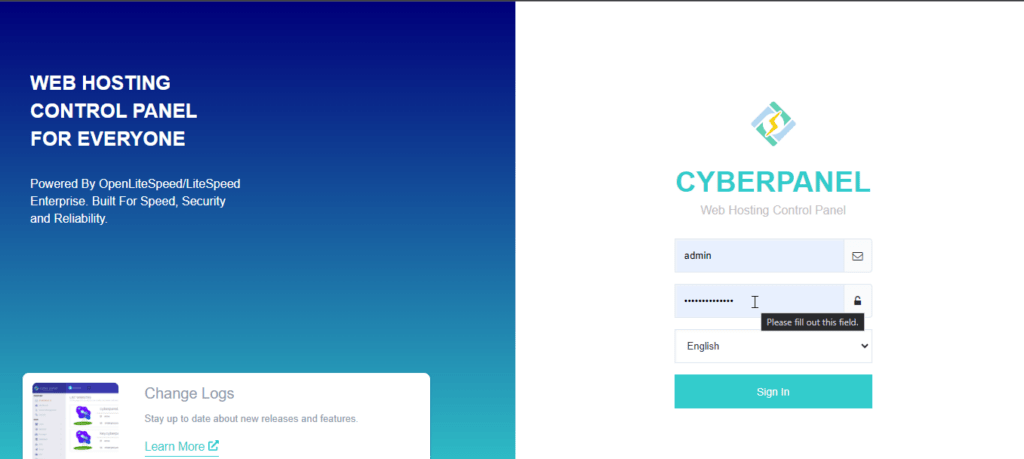 2. From the left bar menu go to the Security -> Firewall. Here you can see the CyberPanel port list

3. Now add the required port that needs some information as I have given below.
Name: cpport (just the name to identify the port)
type: tcp/udp (select TCP for CyberPanel )
Allow ip: Select the 0.0.0.0/0 for global If you want to bound add that IP here
port number: last add a port number like I added 1122

Part 2: Update the new port and change the old one:
1. From the left bar menu go to the server status -> change port.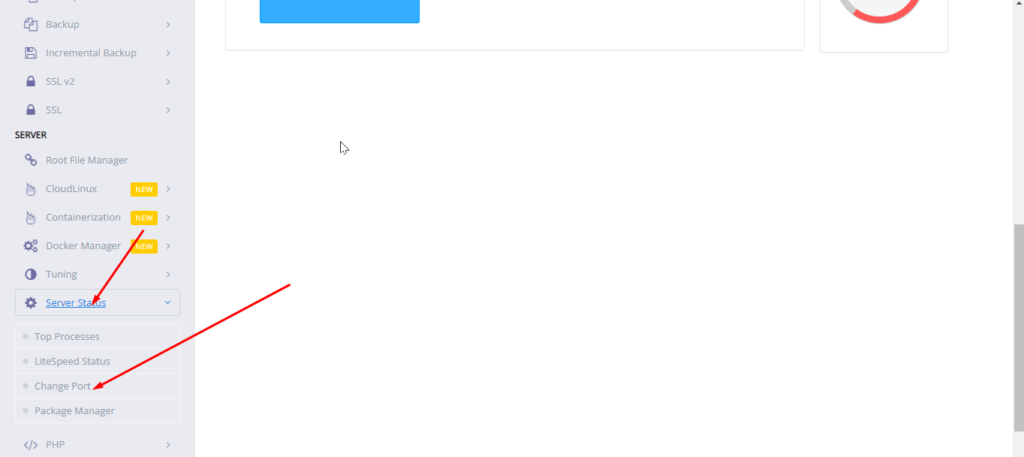 2. In this screen you can see your CyberPanel default port will be 8090. Change that port to your required port like I will do for 1122.

These are steps to do it from the CyberPanel UI that is simple but you can also change CyberPanel port ssh
Counculion|:
Changing the default port (8090) of CyberPanel is a crucial security measure that often goes overlooked. In this article, we'll guide you through the process of changing CyberPanel's port to enhance the security of your server. By doing so, you can reduce the risk of common cyberattacks targeting well-known ports and strengthen your server's defenses. We'll provide clear instructions, prerequisites, and considerations for selecting a new port, ensuring that even users with limited server management experience can follow along. Don't leave your CyberPanel vulnerable; follow these steps to safeguard your server effectively.
There are a lot of questions that users ask about CyberPanel port:
What is the admin port for CyberPanel?
So the default CYberPanel port is 8090
2. How do I remove port 8090 from CyberPanel?
method is given above in this article
3. How do I change port 8090 from CyberPanel?
That is also will be done in this article
4. How do I open a port in CyberPanel?
Follow this article part 1.