The process to add Child domain or subdomain in CyberPanel is very easy and short. Here i will tell you how to add subdomain in CyberPanel under any main domain or website.
How to Create Child Domain under main website?
To create child domain for a main or master domain you just need to go to.
Websites->List Websites->Manage
Manage of that website for which you want to create the subdomain.

And click the Manage button you can also follow this URL:
https://<YOUR IP>:8090/websites/example.com
When you click the manage button you can see the website manager screen. This screen has a a lot of option. Like LOGS, DOMIANS, FILES, CONFIGRATIONS, ETC.
Got to the Domains part and click the Add Domains button.

When you click on this option you are asked to provide the details for the subdomain you want to add.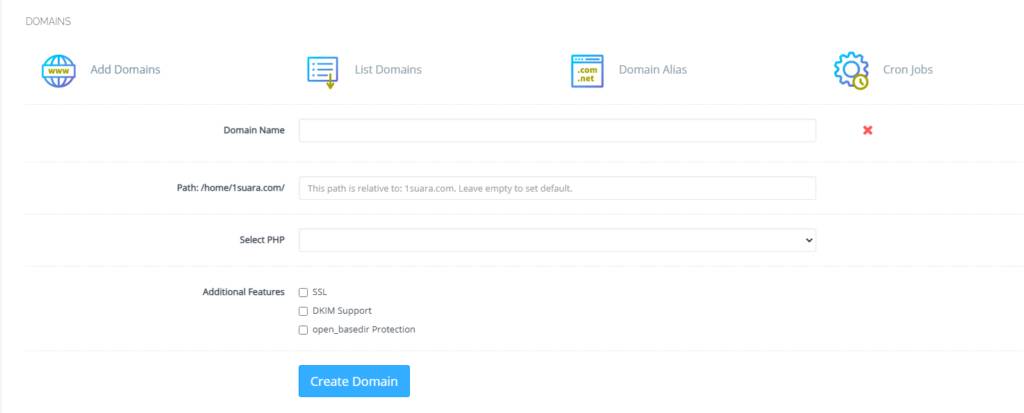 After providing the details like:
Domain name
Path (Leave it empty)
Select PHP version
In additional features (Select SSL, DKIM, Open_basedir Protection)
Click the Create Domain button and you will receive a success massage from the panel.

Once child domain is created from here. Now you can list child domain from two ways.
Go to website-> List child Domain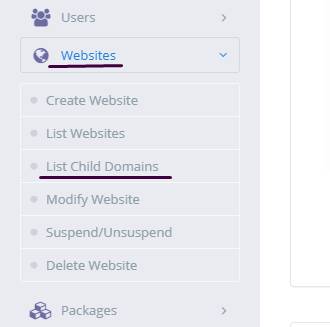 2. From the Websites-> List Websites -> Manage-> List Domains

Read more about child domain: How to create, delete and manage Child Domains in CyberPanel?