Using cracked plugins, pirated plugins or nulled plugins is not a good idea for a number of reasons. These types of plugins can contain malicious code that can compromise the security of your site and potentially cause harm to your visitors. But in some cases due to issues, we have to use these plugins may be due to the budget issue. Here in this article, we will tell you how you can download WordPress-cracked plugins.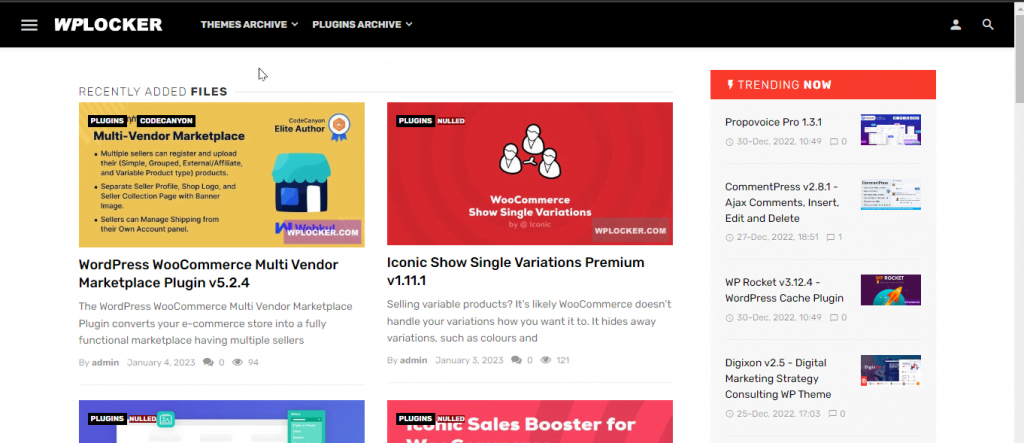 How to download WordPress-cracked plugins?
There are a few sites that offer you paid plugins for free as we will discuss below. The site that is most likely to provide you with all versions and keep you updated is WP locker.
WP locker
WP Locker is a website that claims to offer "nulled" (pirated) WordPress themes and plugins. They offer all kinds of popular themes and plugins they have different sections of plugins and themes on their site.
if you want plugins then click here.
if you want themes then click here.
There are also many sites like wp cracker, crack themes and others as well.
Conclusion:
In addition, using pirated plugins is also a violation of copyright law and can result in legal consequences.
Instead of using nulled or pirated plugins, you can find many high-quality, free plugins available in the WordPress plugin repository. These plugins are developed and maintained by a community of volunteers and are available for you to use at no cost. If you need a premium plugin, you can purchase it from the plugin's developer or from a reputable marketplace such as CodeCanyon.
Read more: How to Choose a hosting provider smartly?
Here you can read How to log in to the Rainloop admin dashboard?
Read More: How to Change Upload limit On CyberPanel?
How to Change Upload limit On CyberPanel?
You can follow us on Facebook too.